Though technically known for creating the world's first pilot's watch (which was also the first purpose-built men's wristwatch), Cartier is most often thought of as a fine jewelry brand above all else. After decades of depending mostly on quartz calibers from the late-1970s onwards, Cartier's reputation as a true watchmaker fell by the wayside for a while. Thankfully, times are changing. In recent years, Cartier has released several new watches that not only serve to remind us how rich the brand's watchmaking history is but also to house a slew of new in-house-made mechanical movements too.
Movements aside, Cartier's mastery of watch designs, particularly non-round "shaped watches," has never been in question. The brand has created some of the most iconic watches in the industry. Browse through Cartier's current watch catalog and you'll quickly see that it is comprised of designs that were conceived decades (or even over a century) ago. By sticking to a set of design rules, even the wildest Cartier watch silhouettes are instantly recognizable as a Cartier creation. While Cartier watches have the type of elegance that's associated with a bygone era, they fit beautifully into today's world too thanks to their classic style. If you're not sure which specific model would fit you best, then read our ultimate guide to Cartier watches to help you find the right one.
Cartier Watch History Timeline
Watches are anything but new from Cartier. No indeed! The brand was among the first to popularize the men's wristwatch as a purpose-built object over a century ago. And by purpose-built, we mean an actual watch designed from the get-go to be worn on the wrist. That was the square-shaped Cartier Santos-Dumont watch designed by Louis Cartier in 1904 for his friend and aviator Alberto Santos-Dumont. Most other early wristwatches for men were simply pocket watches with wire lugs soldered in place. Following that pioneering wristwatch, Cartier continued to make now-iconic timepiece designs including the Tank, Crash, Panthere, Ballon Bleu, and so many others.
Cartier Watch Design Codes
Whether from the archives or the current collection, Cartier boasts a dizzying array of watches in all sorts of shapes, materials, and complications. There are gold ones, steel ones, and two-tone ones. Some are powered by quartz movements, while others run on manual-winding or automatic calibers. There are simple time-only Cartier watches and high complication masterpieces. Therefore, Cartier watch prices range from relatively affordable to ultra-expensive.
Yet, despite the immense variety, most Cartier watches share a few key features:
A silver dial with black Roman numerals, a guilloché pattern, and blue sword-shaped hands
A secret Cartier signature, hidden in the VII or X hour marker
A railroad-style minute track
A blue cabochon-cut stone (sapphire or spinel) set into the crown
An engraved caseback
Not only has Cartier has always made watches for men and women but most of the brand's designs are the same across the "men's section" and "women's section" – with varying sizes to choose from to find the right fit for all wrists.
Key Cartier Watch Models
Cartier has made a staggering assortment of watch models over the last century. While covering every Cartier watch ever produced is well beyond the scope of this article, below are the most popular Cartier models you should be aware of.
Cartier Santos
Key Features
Square case with rounded corners
Exposed screws on the bezel and bracelet
In 1904, Louis Cartier created a wristwatch for the pioneer aviator Alberto Santos-Dumont. In an era when men still relied on pocket watches, a men's wristwatch was a novel idea; however, it was more practical for Santos-Dumont to simply glance at his wrist than dig into his pocket while operating his flying contraptions. That square watch later became known as the Cartier Santos-Dumont watch, which laid the groundwork for the modern Cartier Santos watch that debuted in the 1970s. In 2018, Cartier refreshed the entire line with new sizes, materials, and modern movements. Today, Cartier offers both the dressier Santos-Dumont and the sportier Santos watches in its catalog.
Cartier Tank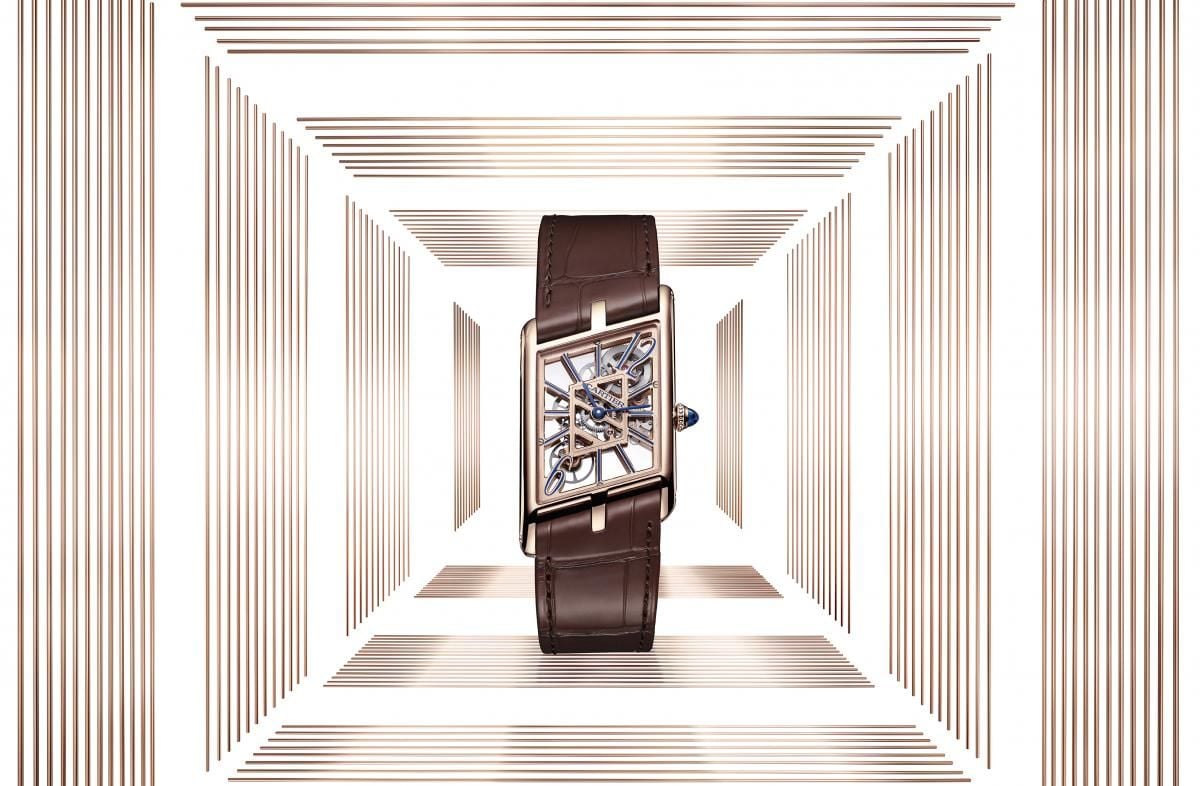 Key Features
Rectangular case
Extended vertical case sides (called brancards) that serve as lugs
Available in many iterations such as Tank Francaise, Tank Americaine, Tank Must, Tank Solo, Tank Cintrée, Tank Louis Cartier, and so on
Arguably Cartier's most famous watch of all time, the Tank came into existence in 1917. According to the company, Louis Cartier designed the Tank watch to echo the shape and style of the military tanks that debuted on battlefields during World War I. Since its debut over a century ago, the Tank has been made in various iterations while always retaining its characteristic rectangular silhouette with brancards.
Cartier Pasha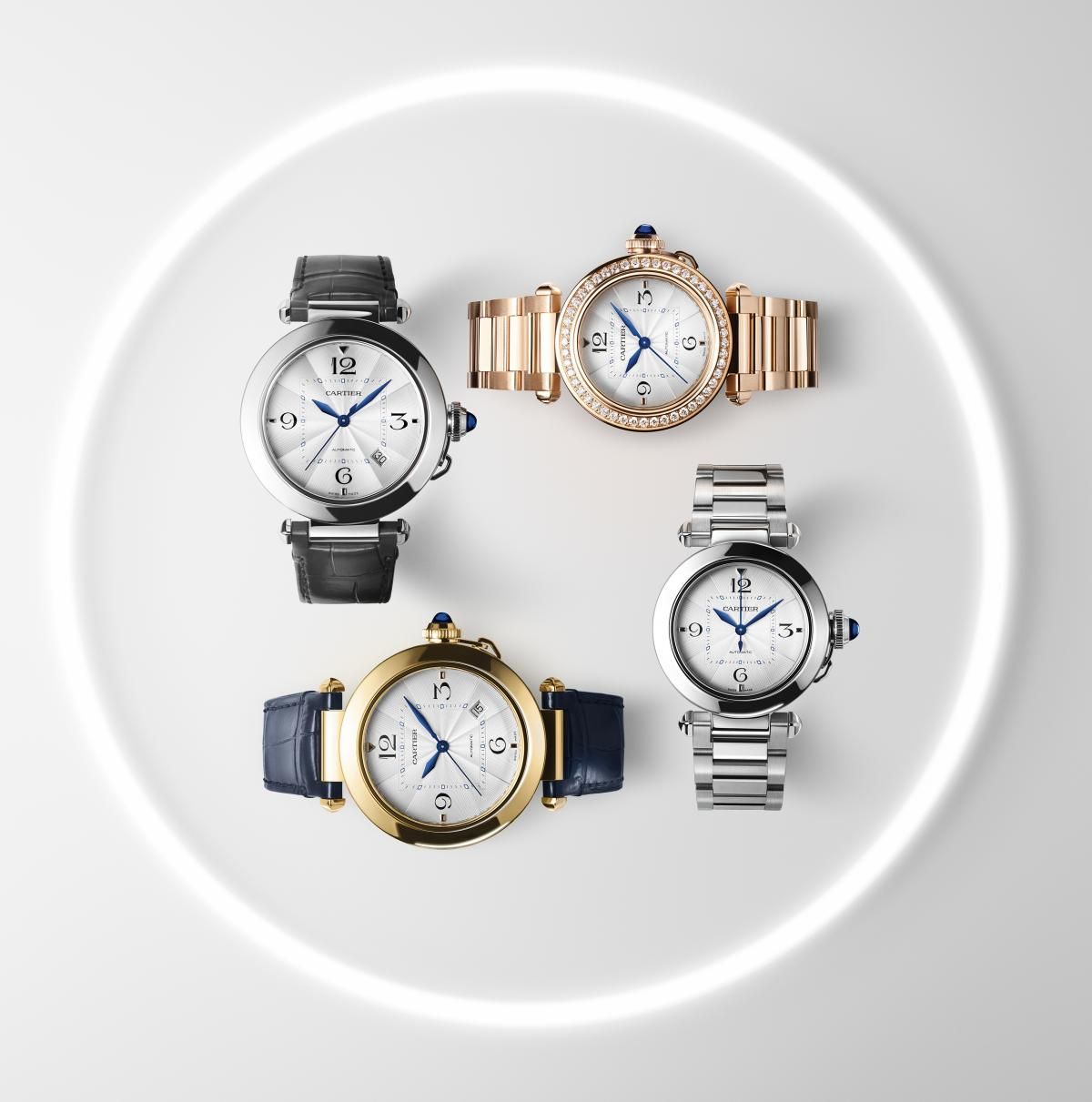 Key Features
Round cases
Vendome lugs
Crown cap attached to the case via a chain
Square minute track on the round dial
Four oversized Arabic numerals on the dial
Legend has it that the Pasha watch that Cartier released in the 1980s was inspired by a water-resistant timepiece made for the Pasha of Marrakesh in 1933 – an avid swimmer and a fan of all things luxurious, expensive, and fashionable. Whether that was accurate or not is still a mystery, but what is true is that the sporty Cartier Pasha watch was a cult hit in the eighties thanks to its unique design. Cartier has now revived the Pasha watch collection for 2020, based largely on the original 1980's generation but with plenty of enhancements to bring the watch into the 21st century.
Cartier Ballon Bleu
Key Features
Bulbous round case with convex sapphire and caseback
A blue cabochon-set winding crown that looks likes it's floating inside the integrated crown guard
A newer design by Cartier, the Ballon Bleu (named after the French words for blue balloon) was released in the mid-2000s as the brand's new hero watch. While the Ballon Bleu is round, in true Cartier fashion, it is far from a traditional watch shape. The pebble-like case is voluminous thanks to the curved caseback and domed sapphire crystal. The Ballon Bleu's distinguishing feature is its blue winding crown, which is nestled safely under the integrated crown guard.
Cartier Drive
Key Features
Slim cushion-shaped cases
Details like guilloché dial pattern and winding crown shape are inspired by vintage automobiles
Leather straps only
When Cartier released the new Drive collection in 2016, the watch world took notice. Thanks to their slim yet wide cushion-shaped cases, straightforward dial designs, and graceful leather straps, Drive models are some of the best-looking men's watches offered by Cartier right now.
Other Cartier Watches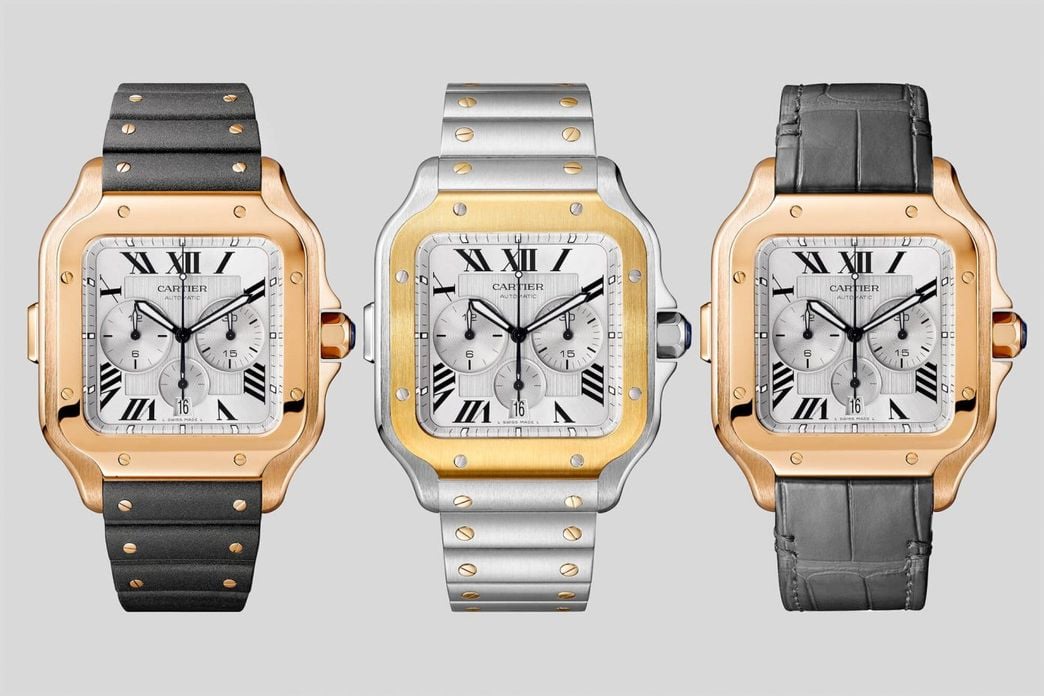 Some other popular Cartier watches include the ladies', the avant-garde Crash, the complication-packed Rotonde, the simple Ronde, and the barrel-shaped Tonneau, Tortue, and Roadster.
The Calibre de Cartier also deserves an honorable mention since s this was the line that debuted Cartier's in-house-made movement. While Cartier no longer makes the Calibre de Cartier, the collection was varied with choices ranging from time-and-date to chronographs to divers.
What Is It About Cartier Watches?
Just what is it about those Cartier watches?
Is it the almost subliminal "Cartier" buried in the Roman numeral on the dial? The classic Tanks from times gone by? Is it the French connection? The sapphire or spinel cabochon in the crown that hints at the brand's jewelry-making origins?
Yes, it's all of that – but more importantly, Cartier has a knack for making timeless watch designs that always look fantastic regardless of the era. Elegant, handsome, and enduring, it's no wonder that Cartier makes some of the world's most sought-after watches.