Many people choose to purchase Rolex watches because of their ability to hold their value, and in some instances, even appreciate throughout the years – despite receiving daily use from their owners. While Rolex watches are able to maintain their value far better than the vast majority of timepieces from other manufacturers, not all Rolex watches possess the combination of traits that allow them to appreciate in value and serve as blue-chip investments.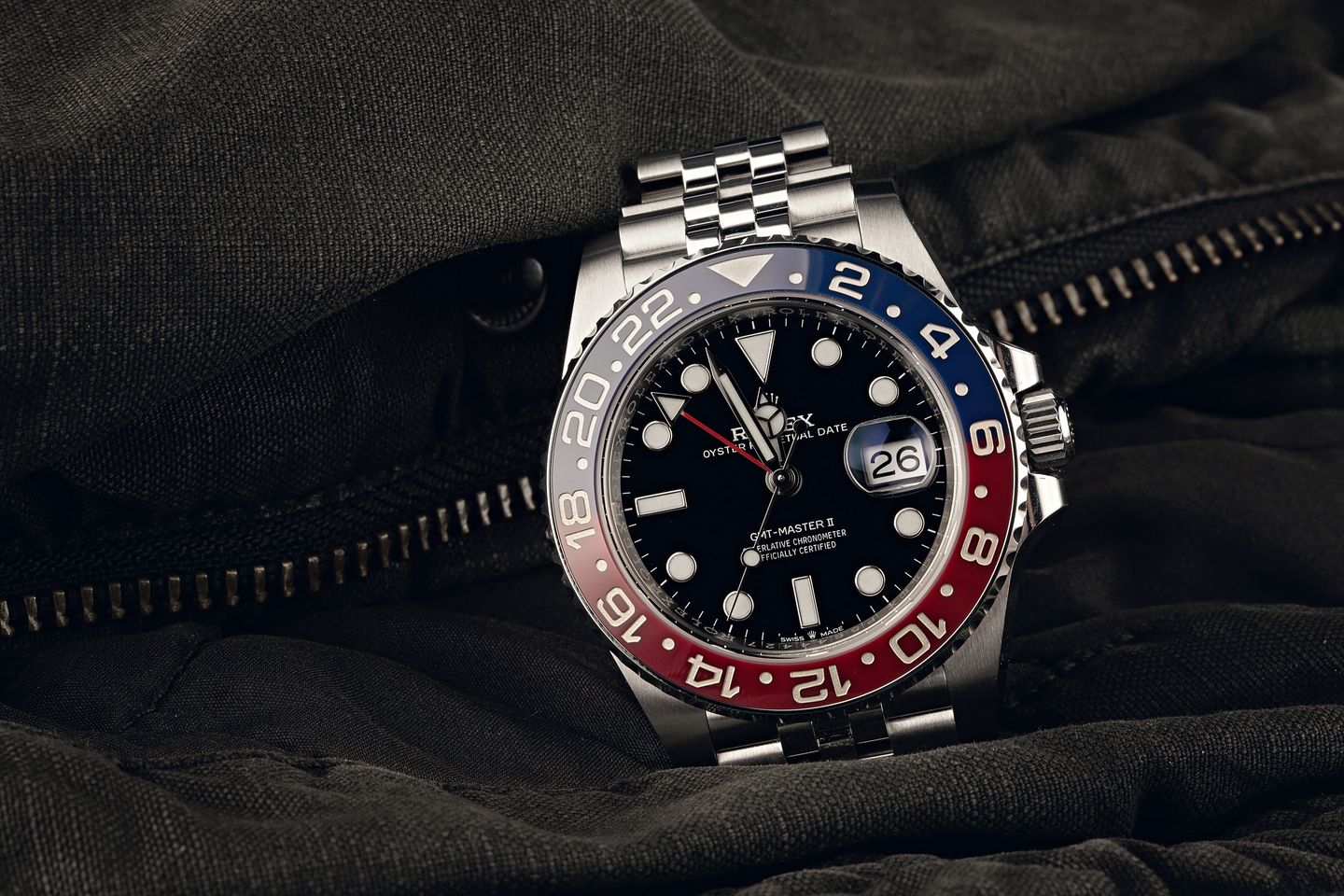 1. Vintage Models Are The Most Expensive
While modern Rolex watches are packed with all of the latest and greatest technologies and materials, it is the vintage market where all of the record-breaking valuations occur. Rolex watches that are still in production have a finite limit for how much their values can increase, since a brand-new example of the watch can always be secured directly through an authorized dealer at its regular MSRP retail price (although sometimes not without enduring an extremely long waitlist).
Much like antiques, vintage watches frequently derive their value from the fact that they are no longer in production, and the surviving examples still in existence are all that there will ever be. Additionally, since many of the older Rolex watches were treated roughly and without the same degree of care and consideration that modern Rolex watches experience, a large number were lost or destroyed throughout the years, further limiting the number of surviving examples in existence today.
2. Professional/Sport Watches Typically Hold Value Best
Not every vintage Rolex watch has the potential to be worth more than a new one simply because it is old. Certain lines of Rolex watches are more passionately collected than others, and can have much greater chances of appreciating in value. While the Rolex Datejust and President are among some of the most iconic and recognizable watches in the world, it is the Rolex professional watch collections that generally receive the most attention and the highest bids from serious collectors.
While this especially holds true on the vintage market, many Rolex collectors tend to gravitate towards the various sport/professional lines even when purchasing a contemporary Rolex timepiece. Originally, Rolex's professional watch collections were robust, purpose-built timepieces that were designed to withstand rigorous use; however, they are now considered luxury items, and it is not an uncommon occurrence for a vintage Rolex Daytona to break the million-dollar mark at auction.
For a number of Rolex's contemporary sport/professional watches, public demand far exceeds annual production numbers for the given watch, resulting in waitlists for certain models that can sometimes reach up to several years in length. Within the past few years, we have seen this happen for several of Rolex's stainless steel sport/professional watches, where long waitlists at authorized dealers drive prices in the pre-owned market above retail prices for brand-new examples from authorized dealers.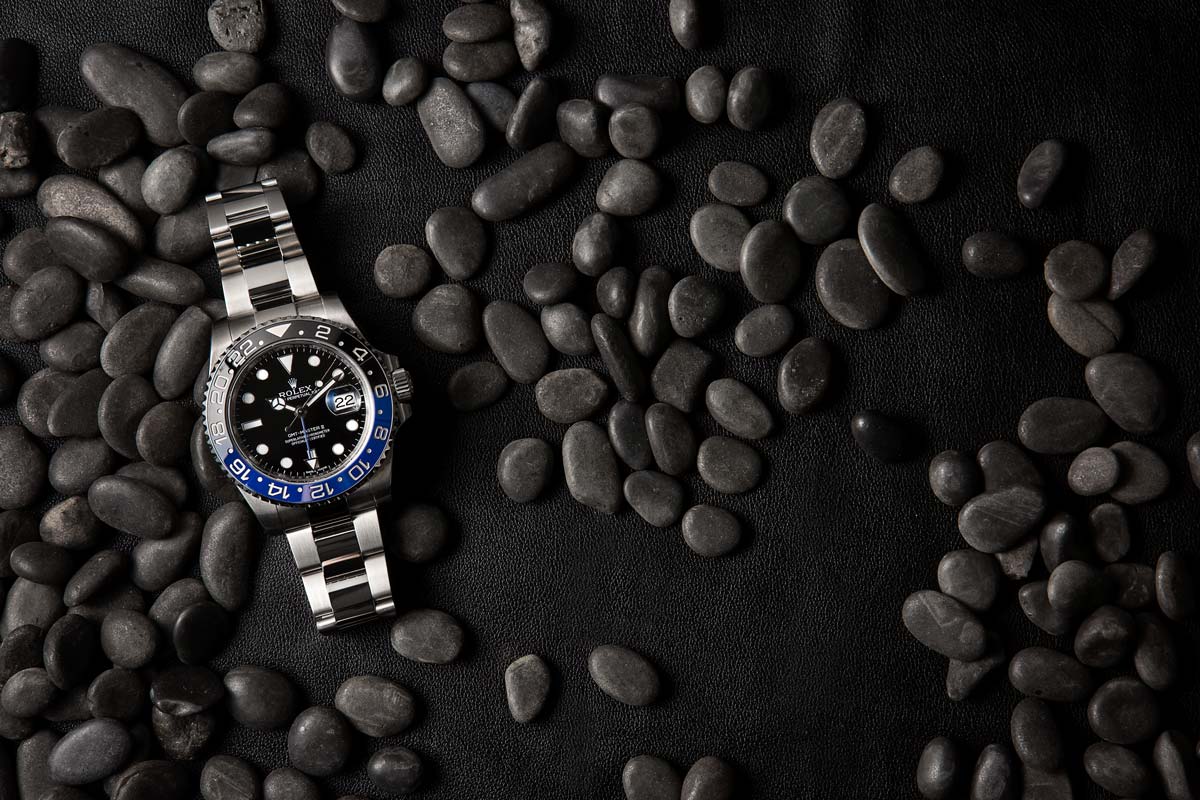 The top 3 hottest Rolex right now are the reference 116500 Daytona, reference 116610 Submariner, and the reference 116710 "Batman" GMT-Master II. At the present time, all of these watches are selling on the pre-owned market above their respective retail prices. The reason for the high prices on the pre-owned market lies in the limited availability of these highly sought-after watches. One can purchase one of these at an undetermined (later) date, after spending a lengthy period of time on a waitlist; or, that same watch can be purchased pre-owned (at market price) and can be worn that very weekend.
When the reference 116500 Daytona with Cerachrom bezel was announced at Baselworld 2016, many collectors flocked to their local authorized dealers to put their names down on the waitlists for this highly-anticipated watch. The reference 116500 was the Daytona that many Rolex fans had long been anticipating, and as it was craft from stainless steel, it was among the most affordable Daytona offerings in the Rolex catalog. With a high level of desirability and a price point that was not out of reach for many Rolex collectors, waitlists for the reference 116500 quickly grew to several years, and prices on the pre-owned market quickly climbed to almost 50% above retail prices.
Much like the reference 116500 Daytona, the all-green version of the reference 116610 Submariner, quickly grew in popularity, and soon experienced a demand that exceeded the number of reference 116610 "Hulk" Submariner watches that Rolex manufactured each year. For the first half-century of its existence, Rolex's stainless steel Submariner was a watch with a black dial and a black bezel insert; however the option of bright green for the reference 116610 Submariner quickly became a popular target for collectors, and pre-owned prices soon exceeded those at authorized retail locations.
A third, contemporary, stainless steel Rolex sport/professional model that has experienced appreciation in a relatively short amount of time is the reference 116710 "Batman" GMT-Master II. First announced at Baselworld 2013, the "Batman" GMT is identical to the regular reference 116710 GMT-Master II, except for the blue coloration of its 24-hour hand and bezel insert. Much like the reference 116610 "Hulk" Submariner, the reference 116710 "Batman" GMT comes with a minor premium in retail price over its all-black counterpart; however just a few years after its initial release, pre-owned examples are selling at or above retail prices.
3. Mint Condition Will Always Be Desirable
Regardless of what the future may have in store for the world of luxury watch collecting, there will always be a market for mint condition Rolex watches. From year to year, certain lines of Rolex watches gain or lose popularity, and depending on market trends, consumer preferences, and future releases by Rolex, their price can either go up or down. However, regardless of what the trends and preferences of the future may be, a watch in mint condition will always sell for more than an exact equivalent in lesser condition.
At the end of the day, the purchase of any Rolex watch as an investment involves a certain degree of speculation. The future prices of luxury watches are always uncertain, and the overall value of a watch is ultimately whatever people are willing to pay for it at a given point in time. With that in mind, a vintage Rolex sports watch in mint condition that still has its original box and paperwork is about as close to a rock-solid investment as you are likely to find in the world of high-end watches – assuming that you are able to secure one for a favorable price.
A Rolex Sports model in its original condition – all period correct
Unpolished – only 1 in about 100 vintage Rolex watches have not been previously polished. But these examples are highly sought after by collectors
Box and Papers – a watch that has its original box and papers will almost always make a watch worth more. Perhaps as much as 35% more than one without.
** Buy from a reputable vintage Rolex dealer to assure you the peace of mind before spending (investing) thousands of dollars.