Has the Rolex Milgauss been discontinued? The short answer is, yes it has. Introduced in the mid-1950s during an era of rapid science and technology advancement, the anti-magnetic Rolex Milgauss was positioned as the must-have watch for those working in science, engineering, and medical fields.
The history of the Milgauss has been quite unsteady for a Rolex watch, first produced from 1956 until 1988 across several references, then revived in 2007 only to be discontinued yet again in 2023. Since the Rolex Milgauss is now discontinued, we thought it'd be a great time to look back at the history of the watch, discuss some possible reasons for its discontinuation, share our thoughts on the decision, and discuss its future.
What Was the Rolex Milgauss?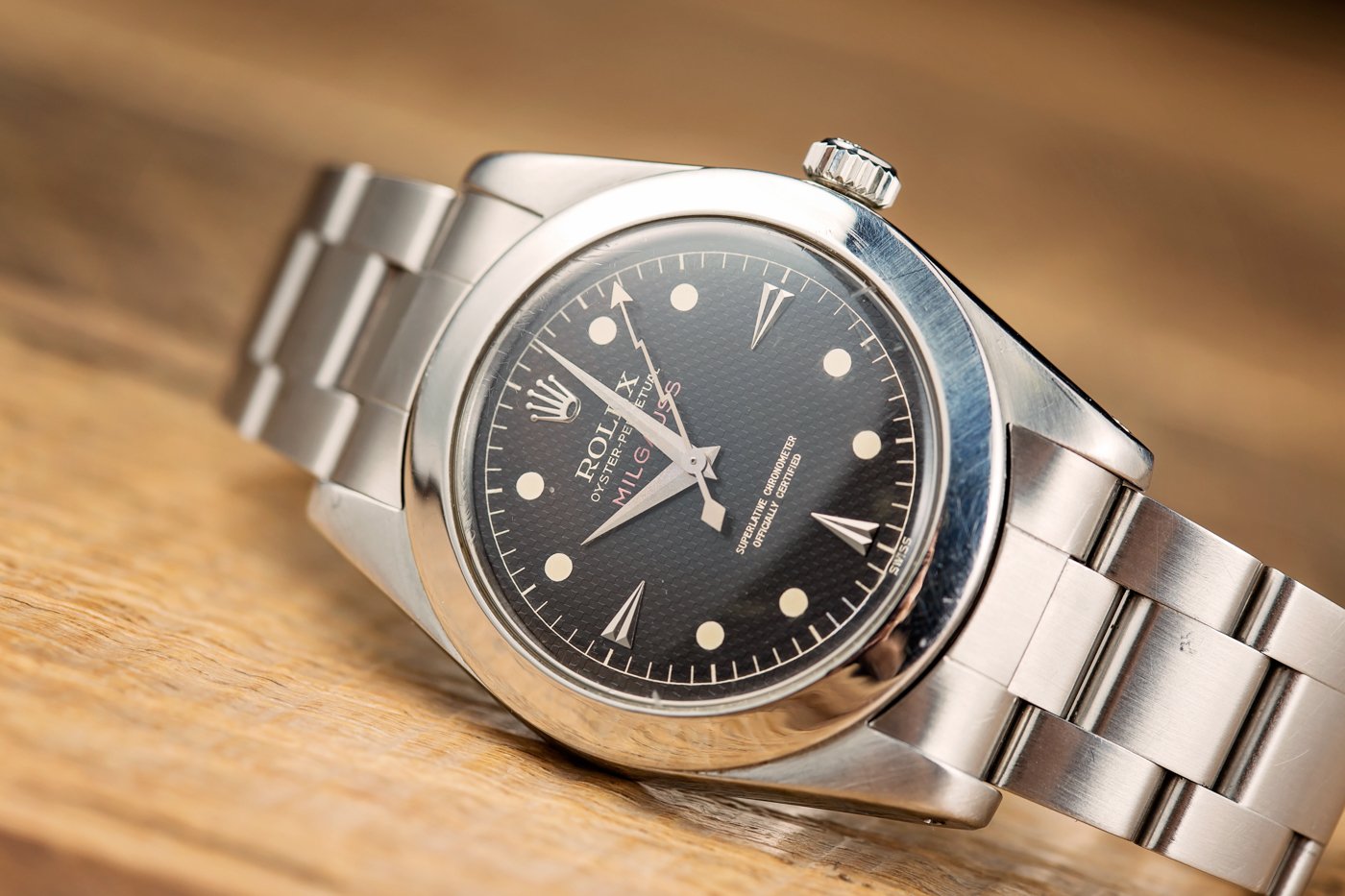 The Rolex Milgauss watch was designed specifically for scientists, engineers, and medical professionals and it was officially introduced in 1956. The unique selling point of the Rolex Milgauss watch was its antimagnetic capabilities – a useful feature for those professions that required spending time in high magnetic fields. The name of the watch tells us more: mille is French for 1,000 and gauss is a unit of measurement for magnetism. Therefore, the Milgauss has always had a magnetic resistance of 1,000 gauss. Rolex achieved this resistance in part by protecting the movement with a soft iron cover. According to Wikipedia, the Milgauss was the first to reach such capabilities, and scientists at CERN were known to wear these specific Rolex watches.
Aside from its anti-magnetic properties, another detail that the Milgauss eventually became famous for was its lightning bolt-shaped seconds hand, which was a nod to the scientific community the watch served. While not all Milgauss references made over the six-plus decades included this fun feature, many of them did – including the recently discontinued Rolex Milgauss ref. 116400.
Milgauss References through History
1954: Rolex Milgauss Reference 6543
1956: Rolex Milgauss Reference 6541 – first with rotating graduated bezels then plain steel bezels
1960: Rolex Milgauss Reference 1019
1988: Rolex Milgauss Discontinued
2007: Rolex Milgauss Reference 116400 and 116400GV
2014: Rolex Milgauss Reference 116400GV with Z-Blue Dial
Rolex Milgauss Discontinued 2023
Fun fact: Rolex Milgauss watches were often given as prizes to Daytona 500 and NASCAR winners up until the mid-1960s.
The model that was recently dropped from the Rolex catalog was the Milgauss ref. 116400GV, introduced in 2007. The watch features a 40mm stainless steel Oyster case water resistant to 100 meters, a smooth steel bezel, and a steel Oyster bracelet. Its electric Z-blue dial is home to a trio of hands only (no date window) for the hours, minutes, and seconds. And that seconds hand is a bright orange lightning bolt, which adds plenty of character to this Rolex watch.
Modern Milgauss Variations
Milgauss 116400 Black Dial, Colorless Sapphire (produced 2007 – 2013)
Milgauss 116400 White Dial, Colorless Sapphire (produced 2007 – 2016)
Milgauss 116400GV Black Dial, Green Sapphire (produced 2007 – 2023)
Milgauss 116400GV Z Blue Dial, Green Sapphire (produced 2014 – 2023)
Another notable design feature is its green-tinted sapphire case, or glace verte (a.k.a. GV) in French. Accordingly to Rolex, the process of producing a green-tinted sapphire is so arduous that the company did not see the need to patent it. Powering the Milgauss ref. 116400GV is Caliber 3131, which is magnetic resistant thanks in part to its two-part magnetic shield made of ferromagnetic material.
For a more comprehensive overview of the Milgauss evolution over the years, read the complete History of the Rolex Milgauss.
The Discontinuation of the Rolex Milgauss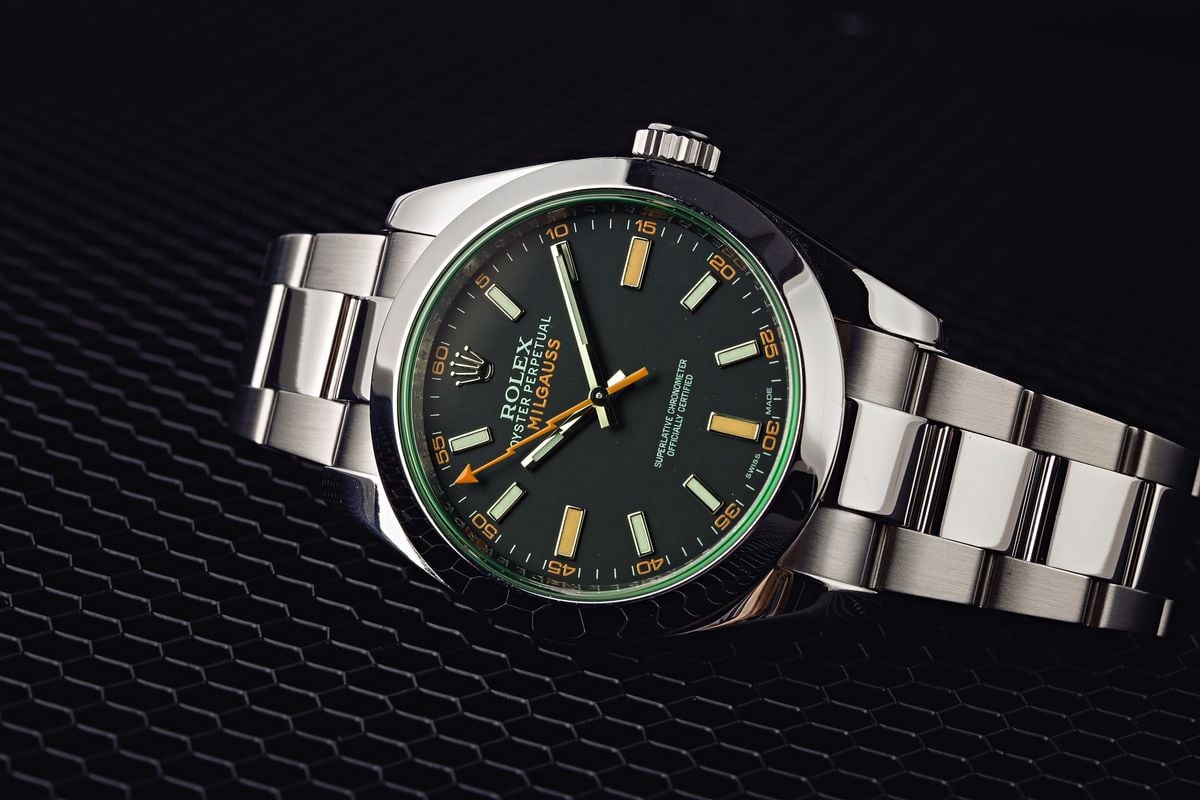 As they do every year, Rolex unveiled a line of new watches, models, and references in the spring of 2023. However, as important as what the brand added to the catalog is what the brand decided to drop – and in 2023, Rolex discontinued Milgauss watches.
The modern Milgauss certainly had its loyal fans – it was often described as the quirkiest Rolex watch given its bright orange lightning bolt seconds hand, in addition to the choice of a green-tinted crystal and eclectic blue dia. Next to more tool-ish Oyster Professional watches such as the black steel Submariner diver, the adventure-built Explorer, the travel-ready GMT-Master II "Batman," or even the ultra-luxe Yacht-Master in steel and platinum, the colorful and whimsical modern Milgauss was downright wild in comparison.
Yet, for these same reasons, it was never one of the company's most high-profile watches; it was always a niche offering. And Rolex's scientist watch was overshadowed by the company's diving, pilot, racing, and yachting watches. Unconventional design language aside, it's also worth remembering that while 1,000 gauss of magnetic resistance was impressive in the mid-20th Century, by today's standards, it's no longer a bragging right.
As to why has the Rolex Milgauss been discontinued, we can't say for certain but we wouldn't be surprised if demand had something to do with it. The recently discontinued Milgauss was often valued lower on the secondary market than other modern 40mm Rolex watches, which is a direct reflection of its demand.
The watch's lower demand among the watch-buying public likely played a role in its discontinuation; however, like many decisions made by Rolex, there is no official announcement as to why. Rolex just quietly scrubbed the Milgauss from the official website and catalogs without any explanation.
The Milgauss 116400 in one form or another was part of the Rolex catalog for 16 years, from 2007 until 2023, which is quite a long time for a single reference and the model was certainly ready for an update. Many Rolex fans were expecting a new-generation Milgauss in 2023. Yet, rather than updating it, Rolex simply discontinued the Milgauss…for now. Perhaps it will come back, with an upgraded movement, even higher magnetic resistance (will there be a name change if that's the case?), or a revamped look. We'll just have to stay tuned to find out.
The Future of Rolex Milgauss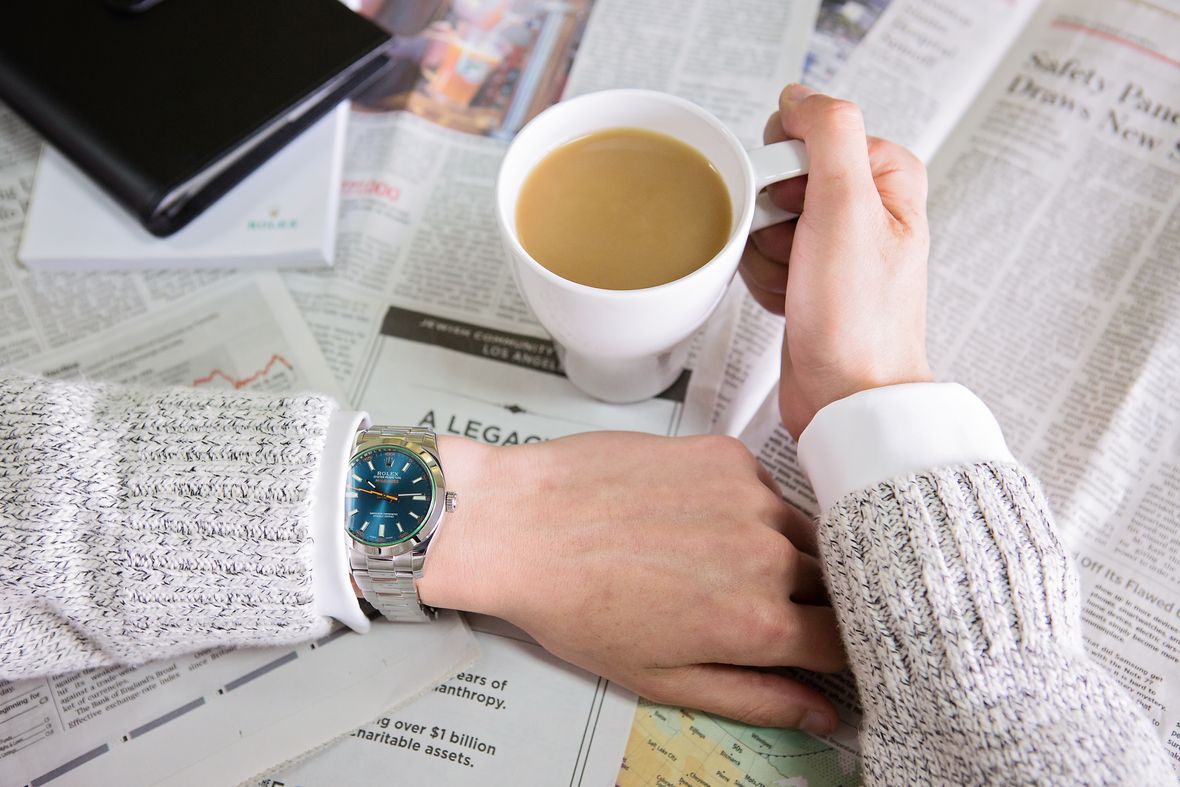 So now that Rolex discontinued Milgauss watches, how has that impacted its value on the secondary market? What is Rolex Milgauss availability like in the market since it is no longer in production and is the Rolex Milgauss a good investment?? In short, what is the future of Rolex Milgauss?
As is customary for newly discontinued models, shortly after it was discovered that Rolex was no longer making the Milgauss, there was a jump in the value of the watch on the secondary market. As of summer 2023, the price of a pre-owned Milgauss 116400 starts at around $9,500 while a pre-owned Milgauss 116400GV starts at around $12,000. For context, the last published retail price of a Milgauss 116400GV was $9,300.
The Milgauss 116400 (GV and otherwise) are still widely available on the secondary market as of now, but as the pool dries up, they will be harder to source. So if this is a watch that you've always wanted, now is probably a good time to buy a pre-owned Rolex Milgauss before the inevitable shortage drives up the value.
It's worth pointing out that we are currently discussing the most recent Milgauss reference; vintage references, such as the Milgauss ref. 1019 has enjoyed a robust following within vintage collecting circles for a while now. Prices for Milgauss ref. 1019 watches start at $20,000 but can easily sell for several times that depending on condition, provenance, and rarity of variants.
For a more comprehensive price guide, don't miss our Rolex Milgauss Ultimate Buying Guide.
If you're looking for an alternative to the Rolex Milgauss that's still in production, some good options include the Air-King, Oyster Perpetual, and Explorer. Like the Milgauss, these three models are time-only Rolex watches available with steel cases, smooth steel bezels, and steel Oyster bracelets. Size-wise, the Air-King and Explorer are both offered with 40mm cases whereas the Oyster Perpetual comes in a larger 41mm or smaller 36mm case size.
Our Thoughts About the Rolex Milgauss Being Discontinued
We've been predicting the discontinuation of the Milgauss 116400GV for years now, however, not so much the cancelation of the entire collection but rather a replacement in the form of a new-gen reference. Yet, Rolex clearly had other plans.
So, is Rolex Milgauss discontinued forever? Like anything to do with secretive Rolex, we can't say for sure. We've seen the Milgauss come back before and Rolex has revived other once-discontinued watches, such as the Air-King, in recent years. However, for now, since the Milgauss is no longer in production, we've witnessed an uptick in its value. And if Rolex decides to shelve it for good, it wouldn't be unreasonable to assume that the value of the Milgauss will continue to increase.
The Milgauss was a Rolex watch that had plenty of design traits that were unique to the model. It was the only Rolex to have a lightning bolt hand, green crystal, Z-Blue dial, and an iron shield protecting its dial. In the world of Rolex watch collecting, unique traits are typically a favorable thing; so with that in mind, there's no reason to believe that the Milgauss 116400GV won't become a future collectible like its vintage counterparts.
To summarize, Rolex discontinued the Milgauss collection in 2023 and it's yet to be seen if this scientist's antimagnetic watch will return to the brand's catalog or not. Although Rolex has stopped producing the Milgauss, pre-owned models are still available to purchase from the secondary market. In the meantime, its value has increased as collectors and enthusiasts try to get ahead of the supply drying up for good.
Although the Milgauss' unique selling point was originally its resistance to magnetism, it is now the watch's distinctive design that has emerged as its greatest appeal. And that's always a positive sign when determining whether or not a Rolex watch will become a future collectible.