Luxury watches are just fascinating, aren't they? If you're even slightly into horology, you've likely heard of Oris. This renowned Swiss brand is celebrated for its precision, innovation, and honoring of watchmaking tradition. But what's the backstory on Oris watches? How did Oris grow into the powerhouse name it is today? Let's take a deeper dive into the intriguing history of this brand.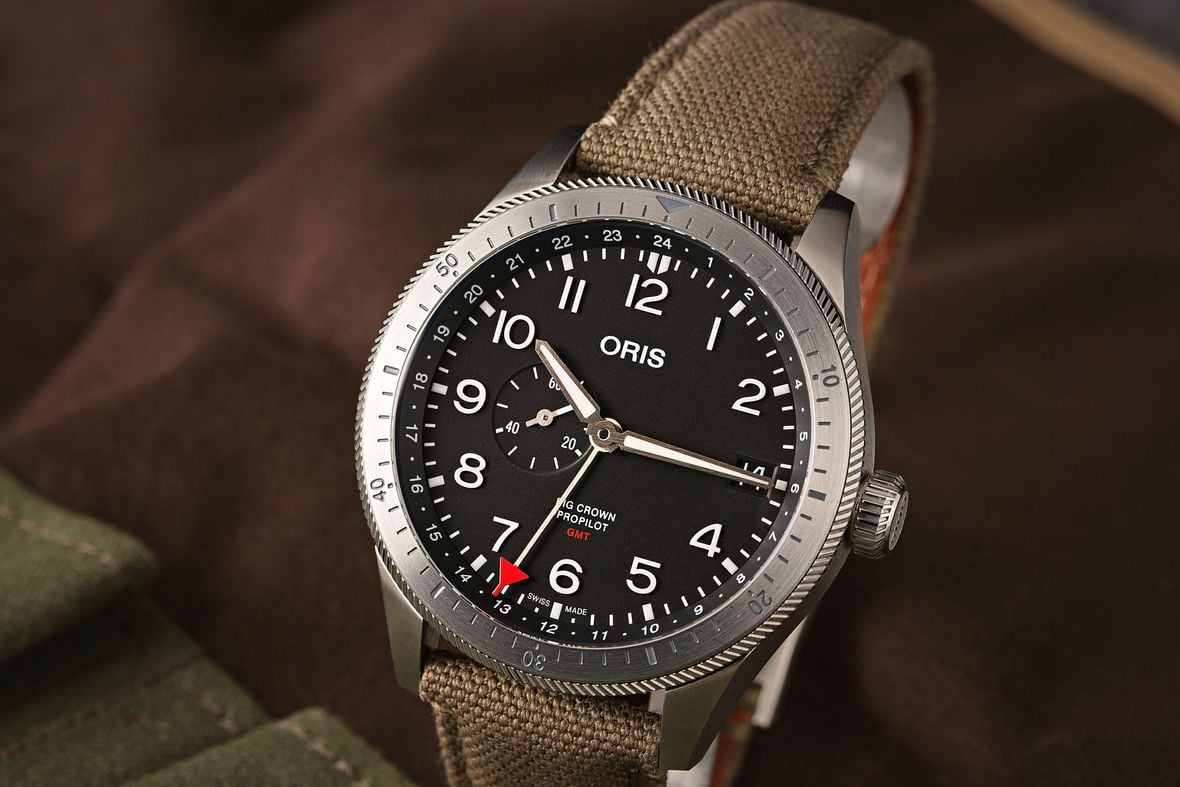 "Over the years, I've had the privilege to witness and experience the evolution of many watch brands, but Oris has a special place in my journey. As a watch enthusiast, I've always admired their dedication to quality and their unwavering commitment to mechanical watchmaking. Their timepieces aren't just beautiful accessories, they are works of art, and each one carries with it a piece of history that makes you appreciate the skill and passion behind its creation.

Whether it's the Oris Aquis diver watch that's been my trustworthy companion on many excursions or the Oris Big Crown pilot watch, a symbol of their rich aviation history, these watches never fail to impress. I can't help but admire how Oris seamlessly blends tradition and innovation, creating watches that are both timeless and forward-looking. It's this blend of the past and the future that truly encapsulates the spirit of Oris.

In my view, owning an Oris watch isn't just about having a luxury timepiece, it's about being part of a legacy that spans over a century. As we move forward, I'm excited to see where Oris will take us next in the world of horology, and I'm thrilled to be part of this incredible journey."

– Paul Altieri, Founder and CEO of Bob's Watches.
The Early Years: 1904-1937
Our story begins in 1904 in the quaint Swiss town of Hölstein. Two gents by the names of Paul Cattin and Georges Christian decided to launch a company there called Oris, named after a nearby brook. Within just a few short years, Oris became the largest employer in Hölstein. Talk about explosive growth right off the bat!
In those early pioneering decades, Oris was rapidly churning out quality wristwatches and clocks to meet demand. Their artistry and skills quickly earned them international fame and recognition. By the late 1920s, they were already considered a major player in the luxury watchmaking industry.
Given that aviation was taking off in popularity in the 1920s, Oris made the smart move to start developing pilot's watches. This strategic decision paved the way for what would become their most iconic timepiece – the Oris Big Crown, launched in 1938. The large crown that inspired its name was specifically designed to make it easy for pilots to adjust the watch mid-flight while wearing their bulky gloves. The Oris Big Crown remains one of Oris' most beloved collections that nods to their early aviation inspirations and heritage.
Innovations and Progress: 1938-1965
After its successful early decades, Oris showed no signs of slowing down its relentless pursuit of innovation and progress. In 1952, they unveiled an automatic movement with a handy power reserve display, which was quite rare and ahead of its time in those days. Just a few years later in 1956, they wowed the watch world again with the introduction of the alarm function on their Calibre 601 model. Oris was clearly pushing the boundaries of what was thought possible in watchmaking technology.
By the 1960s, Oris had expanded into making diver's watches, as underwater exploration and diving holidays were becoming popular leisure activities. In 1965, Oris launched their first diver's watch, which set a new gold standard in the industry for its performance and reliability underwater. This demonstrated Oris' ability to keenly evolve with the times and meet the changing needs and demands of the consumer market.
The Quartz Crisis and Beyond: 1965-Present
The 1970s introduced challenging times for Swiss watchmakers. The advent of cheaper quartz technology from Asia caused a slump in demand for traditional mechanical Swiss watches. But Oris made the wise strategic choice to stick steadfastly to their mechanical roots, rather than try to compete directly against the quartz watch invasion.
Resilience and Revival: 1970s-1990s
The infamous Quartz Crisis hit hard, spanning from the 1970s through to the 1990s. While other brands struggled, Oris weathered the storm admirably, refusing to abandon their mechanical watchmaking heritage and pivot to mass-produced quartz models.
Oris doubled down on this bold commitment when they unveiled the purely mechanical Oris Moonphase in 1984, right in the midst of the crisis. By defiantly upholding the tradition of mechanical watches, Oris demonstrated resilience and proved the naysayers wrong.
The global turmoil of the Quartz Crisis also pushed Oris to think outside the box and paved the way for them to become an independent brand again. A management buyout led by visionaries like Dr. Rolf Portmann and Ulrich W. Herzog in 1982 turned Oris back into an independent company. This agility allowed Oris to maintain control of its future direction. What a defiant comeback!
Modern Innovations and Sustainability Efforts: 1990s-Present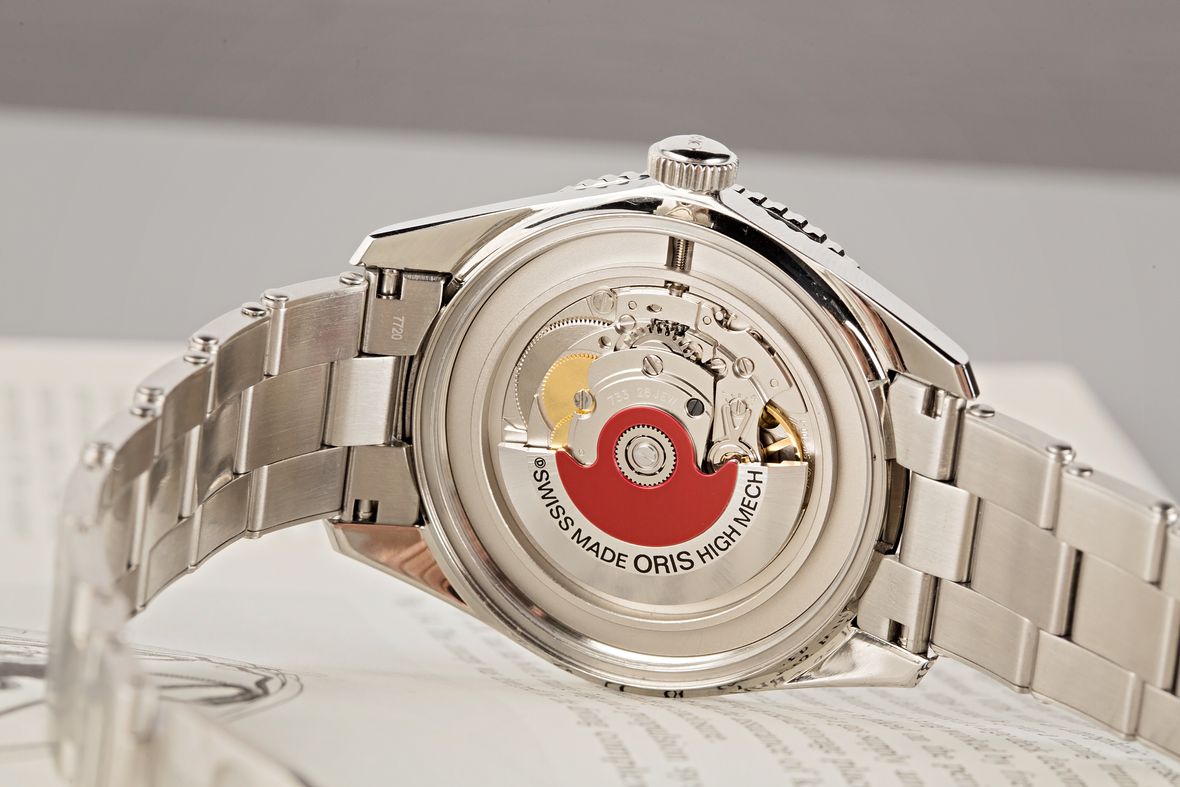 Having successfully navigated through the stormy Quartz Crisis years, Oris hit the ground running as they entered the 1990s. The brand continued to buck trends and defiantly launch innovative new mechanical models when other brands were still chasing quartz technology.
For example, Oris unveiled the Oris Calibre 581 with an on-trend moonphase complication in 1991. As the decades marched on, Oris also expanded its collections to appeal to diverse global tastes.
The elegant Oris Artelier collection debuted in 2003, while the rugged and functional ProDiver series designed for professional divers also released that same year. Among its many modern innovations, Oris introduced the Aquis Depth Gauge in 2013, which allowed divers to measure depth. This cutting-edge model proved Oris wasn't afraid to keep pushing the boundaries and pioneering clever new technologies.
In recent years, Oris has also shown an increasing commitment to environmental sustainability through partnerships with various conservation organizations and the release of special "green" limited edition watches.
Collections and Iconic Models
Over its century-plus in operation, Oris has launched diverse collections covering an incredibly wide range of styles and complications to suit every taste. You've got the vintage aviation-inspired Big Crown models, the retro-chic Artelier collection, the adventurous and robust Oris Aquis divers' watches, and many more uniquely creative models. Whether your personal tastes run modern or vintage, sporty or dressy, there is undoubtedly an Oris watch out there for you.
One fun recent release that generated buzz was the playfully nicknamed Kermit – the Oris Aquis Date Green with its distinctive bright green colorway. This eye-catching timepiece highlighted Oris' willingness to experiment with bold new aesthetics.
Oris Watches Today
From its humble small-town Swiss origins over a century ago, Oris has grown into a globally renowned luxury brand. But despite its growth, Oris remains faithfully committed to its long-held philosophy of offering quality mechanical timepieces that provide enduring value to the discerning buyer. This approach of staying true to their roots while innovating has earned Oris an intensely loyal international fanbase.
So if you're in the market for a luxury mechanical watch, the diverse offerings of Oris watches for sale appeal to almost every taste or style. Check out their vintage-inspired models that pay homage to Oris' early 20th century roots and aviation heritage. Or go modern with their latest high-tech innovations and sustainable technology. Each Oris watch tells its own unique story of Swiss watchmaking mastery.
After over 100 years, the Oris success story continues to be defined by their masterful blending of old-world watchmaking tradition with contemporary forward-thinking design and innovation. For watch aficionados, the Oris name represents quality Swiss craftsmanship and enduring style – a true connoisseur's choice in the world of horology.
Conclusion: Crafting a Legacy
The Oris origin story is one of ambitious underdog beginnings, resilience through times of crisis, and constant innovation. Oris has demonstrated a commitment to crafting robust, stylish mechanical watches that can stand the test of time. They've skillfully evolved and grown over the decades, while simultaneously staying true to their Swiss watchmaking roots – merging heritage with modernity.
Now globally respected, Oris is recognized by collectors as a brand that has expertly balanced and blended the classical art of old-world watchmaking with the demands and conveniences of contemporary life. With a rich history spanning over 100 years, Oris has truly carved out a distinct identity and legacy in the luxury watchmaking industry.
Ready to add an Oris to your own watch collection? Be sure to check out our iconic Artelier, Aquis, Chronoris, Big Crown, Classic, and Divers Sixty Five collections. Whether you're an experienced watch collector or just embarking on building your first luxury timepiece collection, Oris has the perfect mechanical watch waiting to suit your style. After all, Oris represents the absolute best of Swiss quality craftsmanship and heritage – a true connoisseur's choice for life.