James Bond and luxury watches have a strong and long-standing connection that is even older than the iconic Hollywood films themselves. James Bond's creator Ian Fleming specifically wrote in his original books that Agent 007 wore a Rolex watch, and when James Bond appeared for the very first time on the silver screen, it was a Rolex Submariner that was strapped to his wrist. Over the years, James Bond has been played by numerous different actors, drove countless different cars, and (of course) has worn many different watches – and every single Bond fan seems to have their own personal favorites.
The latest James Bond movie, No Time to Die will be the 25th film in the James Bond franchise and it marks Daniel Craig's fifth and final appearance as Agent 007. Originally scheduled for release in November 2019, the launch of the film has already experienced several delays due to the ongoing COVID-19 pandemic. However, it looks like we are finally going to get a chance to see No Time to Die this year with its world premiere currently scheduled to take place at the Royal Albert Hall in London on September 28th. To get ready for the upcoming release of No Time to Die, we sat down with a few of our industry friends and James Bond experts to talk about everything 007-related, including our favorite Bond movies, actors, cars, and watches.
James Bond – The Ultimate Discussion
James Bond Rolex Watches
– Submariner ref. 6538
– 'Pre-Daytona' Chronograph ref. 6238
– Submariner ref. 5513

James Bond Omega Watches
– Seamaster Diver 300M
– Planet Ocean 600M
– Aqua Terra 150M

Remmert Van Braam – @jamesbondlifestyle
– Wrist Check: Omega Seamaster Professional Diver 300M ref. 2541.80
– Favorite Bond Actor: Sean Connery and Pierce Brosnan
– Favorite Bond Watch: Seiko TV Watch, Seiko 0674, and Seiko M354 Digital Watches
– Favorite Bond Car: Aston Martin DB5
– Favorite Bond Movie: Casino Royale
"As a movie, I think Casino Royale is amazing, and I credit it to the director Martin Campbell in regards to how well the pacing of the film goes from really tense, to really fast-paced, to really emotional. It's just a great ride, it's really well done, and I also think it's Daniel Craig's best film too. I love pretty much everything about that movie."
Lorenzo Anselmo – @omegabondwatches
– Wrist Check: Vintage Omega Seamaster Chronograph Cal. 321 Movement
– Favorite Bond Actor: Daniel Craig and Sean Connery
– Favorite Bond Watch: Omega Seamaster 300 'SPECTRE' Limited Edition
– Favorite Bond Car: Aston Martin DB10
– Favorite Bond Movie: Casino Royale
"Casino Royale is my favorite Bond movie but for me, Goldfinger is the best Connery film because you have every single piece of the Bond equation in there for the very first time – the white tuxedo dinner jacket, the Aston Martin, the Rolex Submariner – just all those little things that we have come to associate with James Bond, they are all in that movie; it's the original formula."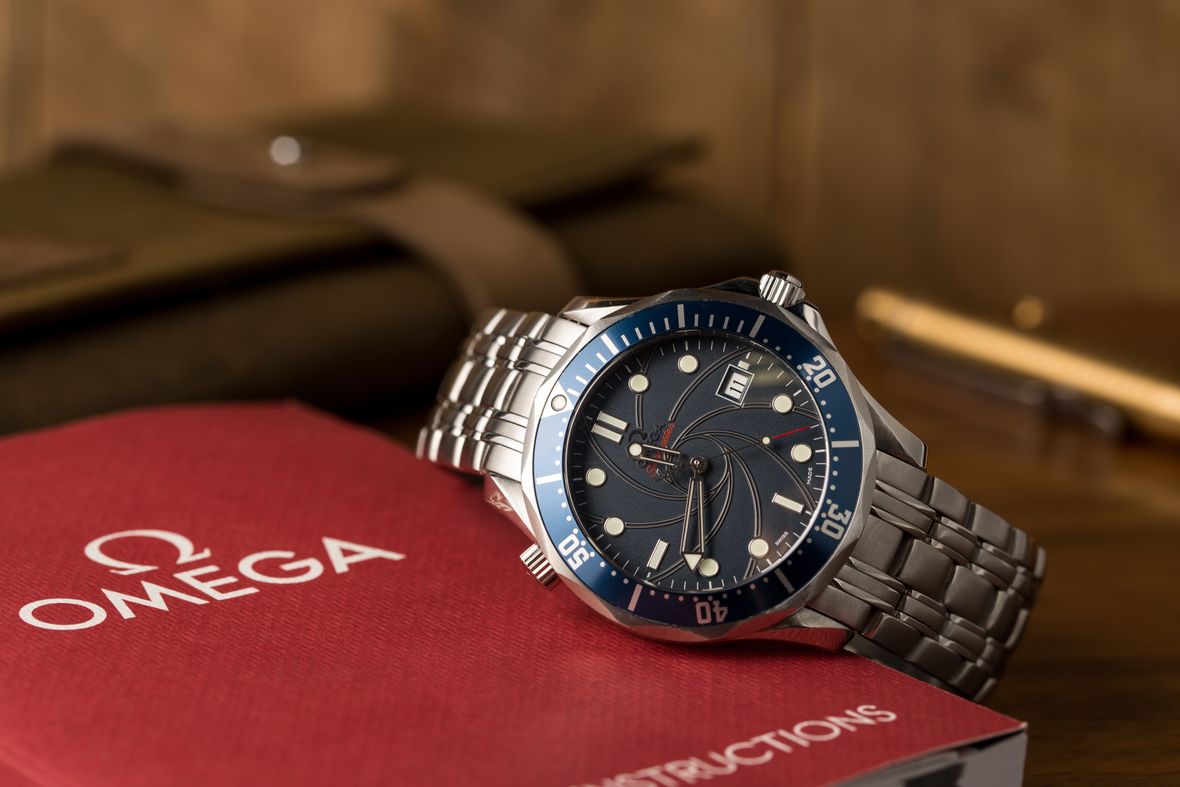 Morgan King – @morgan0714
– Wrist Check: Rolex Submariner ref. 6538 and Rolex Pre-Daytona ref. 6238
– Favorite Bond Actor: Roger Moore and Sean Connery
– Favorite Bond Watch: Seiko watches from the Roger Moore films.
– Favorite Bond Car: Aston Martin DB5
– Favorite Bond Movie: Goldfinger
"James Bond is immortal; he's kind of like Batman. He can do anything with a paperclip, and you expect him to wear a Rolex like in the original books, so having him wear Seiko is kind of ideal. It is not as cool as a Rolex or an Omega, or even that Gruen he wore, but Bond is the type of person that could probably kill you with a Seiko and it wouldn't even matter at all."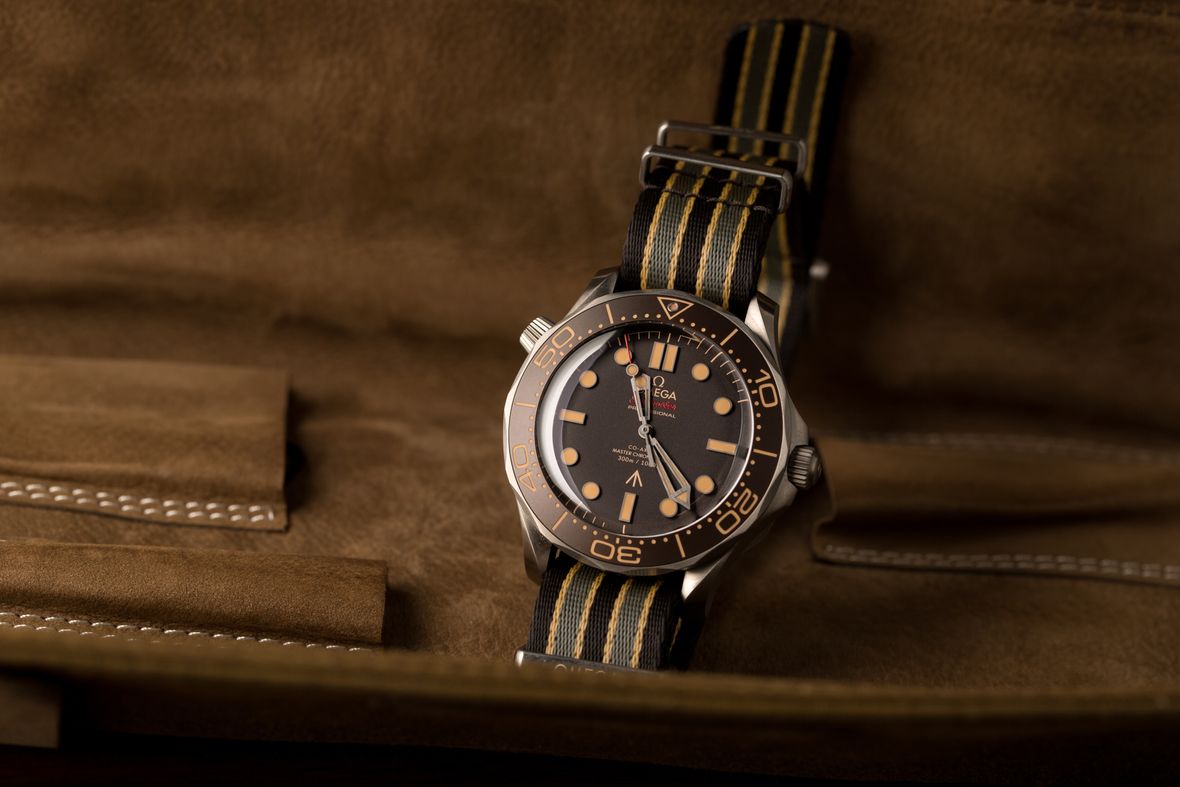 Ripley Sellers – @ripley.sellers
– Wrist Check: Omega Seamaster Diver 300M 'No Time to Die'
– Favorite Bond Actor: Sean Connery and Daniel Craig
– Favorite Bond Watch: Rolex Submariner ref. 6538 and Omega Seamaster 300 'SPECTRE' Limited Edition
– Favorite Bond Car: Lotus Esprit S1
– Favorite Bond Movie: Goldfinger and Casino Royale
"It's between Goldfinger and Casino Royale in terms of my all-time favorite Bond movies, but I will always have a bit of a soft spot for some of the really crazy Brosnan era films like Die Another Day, where we have an invisible Aston Martin and that guy with diamonds stuck in his face. Some of it is just beyond ludicrous, but it's just so much fun."
Justin Morton – @abeautifulwrist
– Wrist Check: Rolex Submariner ref. 5513
– Favorite Bond Actor: Sean Connery and Pierce Brosnan
– Favorite Bond Watch: Omega Seamaster Professional Diver 300M ref. 2541.80
– Favorite Bond Car: Aston Martin DB5
– Favorite Bond Movie: Casino Royale and Goldfinger
"Out of Daniel Craig's movies, I think Casio Royale is by far my favorite one, but I also have a place for Goldfinger. They're so different; it's almost like I'm judging two different sets of movies but for me, Goldfinger is just pure James Bond. It has that perfect balance of tense coolness with a tiny bit of campiness and fun. It's got girls, gadgets, and I just really love that one."